David Lam
Professor Ramos
English 102-46
16 December 2019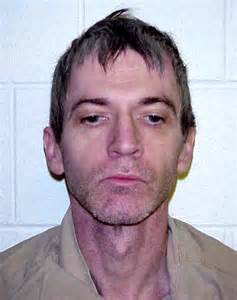 Every day at the hospital, people put their trust in the medical staff for all their health needs.  This trust took a hit on December 12, 2003, when Charles Cullen, registered nurse, is arrested for the murder of a patient at Somerset Medical Center in Somerset, New Jersey.  It is later confirmed that he murdered 13 patients and attempted to murder 2 others during his 2 year employment at Somerset Medical Center.  Charles Cullen later admits to killing over 40 people during his time as a nurse in multiple hospitals.  Due to the faulty medical trails and Cullen stating he would often drown himself in alcohol to forget, experts believe there are over 300 victims.  Cullen claims he murders people out of mercy so they will not have to suffer; however, most of his victims were not terminal.  Since monsters are the threshold of becoming, he may have been seeking sympathy from others.  In my personal experience I watched the last 24hours of my mother's death.  When it was over, I felt she was in a better place with no suffering and that she shouldn't have endured it as long as she did.  However, this is not the case with Charles Cullen.  It was a bullied upbringing to fuel his mental illness and a faulty healthcare system is what created the monster, Charles Cullen.
Born February 22, 1960, Charles Cullen grew up as the last child of eight.  His father passed away when he was only 7 months old.  Claiming his siblings often bullied him, he attempts suicide for the first time at the age of nine by drinking multiple chemicals from a chemistry set.  Bullying is going on at school as well and at age nine he wrote a book about growing up in a world when life is meaningless.  The bullying continued in high school, which provokes Cullen to retaliate.  Cullen attends a high school party where he laced drinks with rat poisoning.  Fortunately, no one dies from this incident.
Following his mother's death, Cullen decides to drop out of high school and enlist in the Navy, where the bullying continues.  This led to an increase in mental instability.  He was found in a stolen hospital gown, mask, and gloves at a missile control panel and was disciplined for it.  His fellow crew members nicknamed him "Fish Belly" as the taunting continues.  Cullen made multiple suicide attempts in the Navy, which led to a medical discharge.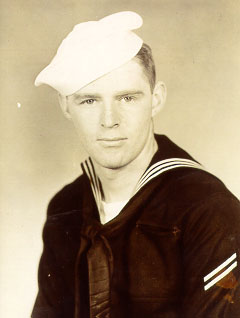 In May 1987, Charles Cullen graduates from nursing school and started working at Saint Barnubus Medical Center in Livingston, New Jersey.  During this time, hospitals only regulate addictive drugs.  This gave Cullen the idea to use drugs that are normally used to save lives as his weapon, insulin and digoxen being his main drug of choice.  Within the first year of his employment, he murders his first victim by overdosing the patient with lidococaine, which is used to thing blood.  Cullen quit his job at Barnabus in 1992 after the hospital began investigating who was tampering with IV bags; not before Cullen has already murder 11 more patients.
Charles Cullen started working at Warren Hospital in Phillipsburg, New Jersey, while going through a divorce.  His wife claimed he physically and mentally abuse her and the kids.  He would torture them by not turning on the heater during the winters and stuffing the family dogs into trashcans or bags.  The wife filed a restraining order fearing that Cullen would poison her and the kids with medication.  Within a week, Cullen attempts suicide.  He was sent to a behavioral health hospital for 5 days.  About a month after his release, he murders his first victim at Warren Hospital.  He used digoxen, which is heart stimulant to poison his victims.
During his time at Warren Hospital, he started stalking a co-worker and is arrested for breaking into her home.  While Cullen is waiting for his court date, his wife is granted a restraining order and he loses visitation rights with his kids.  Cullen attempts suicide the same day and is sent to 2 different psychiatric facilities.  Cullen later murders his next victim at Warren hospital using digoxen once again.  The court date arrives and Cullen pleads guilty to trespassing and harassment.  He would attempt suicide again the very next day.  About 3 weeks later Cullen finds his third victim at Warren Hospital and gives her lethal doses of digoxen.  The hospital investigates the incident and Cullen passes a polygraph test.
Cullen would continue his murders at multiple different hospitals.  He worked at 10 different hospitals in his career.  As the monster's body is a cultural body, Cullen is able to find work due to the shortage of nurses and the lack of a reporting system to regulate nurses with mental problems.  He was fired from one hospital for breaking a patient arm when trying to inject he with an unknown syringe.  He was often accused of giving patients drugs at unscheduled times.  He was even caught stealing medical supplies. 
Charles Cullen exploited many of the hospital's computerized systems to get the drugs he needed.  One of the medical cabinets, Pyxis Station, was easily manipulated by ordering meds and cancelling them immediately.  This would cause the drawers to open.  Another cabinet he used had drugs that started with the letter A and the letter D together.  He would order Acetminophen (Tyenol) but was getting digoxen instead. Soon the constant exploiting of the medical cabinets would lead to his arrest with the help of his coworker.
 A life of being bullied led to the mental instability in Charles Cullen and it was the hospital that allow him to not only commit his crimes, but they allow him to continue murdering for 15 years.  As this polices the border of the possible, new laws were enacted in New Jersey in order to prevent future exploits of the hospital system.  The 2004 Patient Safety Act increased hospital responsibilities for reporting preventable events.  It provided confidentiality to employers who report former employees.  It encourages employers to give honest appraisals of their employees' performance.  Many other states would adapt similar laws to prevent another Charles Cullen.  This all to regain the trust and ensure the safety of all patients and medical staff at the hospital.
Annotated Bibliography
American Hospital Association, "Killers in the ICU", Popular Science. Jan2009, vol 274 Issue 1, p57-61
The Article is about medical professionals who murder their patients with more details on Charles Cullen. IT also has details on how the medical system failed; which will be used on this essay. This is a scholarly article and reliable
Blisd-Holtz, Jane. "Editorial: Angel of Death?", Issues in Comprehensive Pediatric Nursing. Apr-jun2004 Issue 2, pi-ii
This article is about Charles Cullen and his reasonings behind the murders. It has info on one of the victims who escape; which will be used. This is a scholarly article and reliable
Cinda, Becker, "Killer Credentials" Modern Healthcare. 22 Dec 2003 vol33 Issue 51, p6-7
This article provides Cullen's Work History and some of his victims. This provides the reasonings behind the Hospital Negligence and will be used. This is Scholarly article and is reliable
Cohen, Jeffrey Jerome. "Monster Culture (Seven Theses)" Monster Theory: Reading Culture, University of Minnesota Press, 1997, p3-25
In this Chapter the author describes what makes a monster in seven theses. This source will be used to detail what made Cullen a Monster. This is reliable and is a requirement in this essay.
Fliszar, Gregory M, "Nurse Cullen Legislation Requires NJ Healthcare Entities to Report Incompetence and Negligence. 26 July 2005. www. Martindale.com/health-care-law/article_pepperhamilton-llp_173954.htm
This article provides information on a law that passed following the Cullen Murders. This article interprets the law well without the legal lingo. This article comes from an established law firm and seems reliable.
Hash, Jennifer. "Charles Cullen," Radford University, pdf file, 2008 Maamodt.asp.radford.edu/psyc%20405/serial%20killers/Cullen,%20charles%20-%20spring,%202006.pdf
This is research material conducted by the department of psychology at Radford University, It provides a history of Charles Cullen from birth til the time of his conviction. This is an academic research and is reliable.
McAuliffe, Cat, "12 Disturbing Facts about Killer Nurse Charles Cullen" https://m.ranker.com/list/nurse-charles-cullen/cat-mcauliffe
This Article shows a history of Cullen's disturbing behavior. It also provides a history of the employment and murders. The info on this article seems to go along with the scholarly articles in ebsco; there it seems reliable.
Prescription for Death: Charles Cullen, produced by Daniel Deal, Oxygen Network. 12 May 2018. http://www.nbc.com/snapped/video/notorious-prescription-for-death–charles-cullen/3717960
In depth video on 2 different nurse killers, Charles Cullen and Kristen Gilbert. It provides info on their murders and their motives. The enacted scenes are based on true events and there are interviews and footages of the actual events. This is reliable
Trossman, Susan. "A Registered Nurse's Shocking Admission" American Nurse Mar/Apr 2004, vol36 Issue 2, p1-10
This article provides information on the aftermath of cullen's admission. It assures readers that what Cullen did is not a common practice with medical employees. There is info on cullen's motives and code of ethics for nurses. This is a scholarly article from a RN and is reliable.