A 2015 study conducted by the Department of Housing and Urban Development states that on average 564,000 people sleep on the streets each night. Due to lack of basic necessities theses homeless people are more prone to health issues. These health issues conjoined with lack of medical coverage leads homeless to utilizing emergency services. These services are currently in high demand and low supply. If when a homeless person initially comes into the emergency room he or she is treated with a comprehensive treatment plan designed specifically for them, then they will be less likely to return to the emergency departments. This would lighten the load for an overworked system freeing emergency services for other patients. When homeless use emergency services they get treated in a system designed for the average American. These services unfortunately don't provide long term solutions for the homeless chroinc issues. In the United Kingdom the Queen's Nursing Institute is working with multiple agencies to collectively help the homeless. If the United States took a page from across the pond our homeless epidemic might be significantly diminished.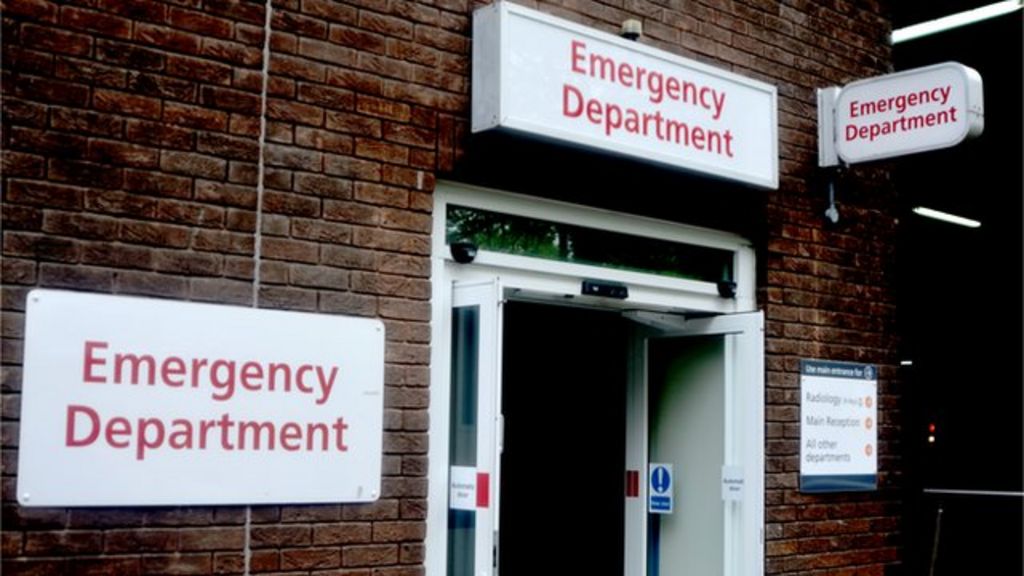 If an ambulance comes to the emergency department with a patient that is presenting with life treating injures then that patient is rushed into a room where care is immediately given by emergency room staff. On the other hand if a patient comes into the hospital with non life treating illness and injures they are not necessarily seen right away. Just like the waiting rooms, sometimes ambulance personal will "hold the wall" or go on "bed delay" for hours with a patient. Bed Delay means waiting with a patient on an ambulance stretcher until a hospital bed becomes available. Sometimes the wait is hours long. This is often the case with homeless individuals who use the emergency rooms for non emergent issues. Instead of this ambulance being able to be back "in services" meaning capable to respond to another medical aid, that ambulance crew is left to wait until the hospital has a bed available for their lower acuity patient. All across the United States homeless individuals utilize the 911system for their chronic medical issues that are better suited for primary care physicians . This takes valuable resources like firefighters, ambulances, and emergency room time that could be better served to those with acute medical or traumatic issues.
A 2001 article The Epidemiology of the Homeless Population and It's Impact on an Urban Emergency Department focused on a 1999 study done in New York that found that "homeless persons account for approximately 20-30% of all adult emergency department visits". The same study determined that homeless people accounted for only 7.5% of the population. If such a small amount of the population is taking up such a large percentage of emergency rooms than the question should be asked why. The 1999 study took a randomly selected group of homeless and the general public that came into a selected New York Hospital and wanted to see if the homeless had more or less heath issues than people that weren't homeless. They gave the participants a "50 item questionnaire consisting of yes, or no questions including age, sex, ethnicity, educational background, duration of residence in New York City, medical and psychiatric history, utilization of health care resources (clinics, Emergency Department), eating habits, nutritional status, dental care, tobacco, alcohol, and other substance use, and sleep habits" (The Epidemiology of the Homeless Population and It's Impact on an Urban Emergency Department). What the study found was that in a landslide the homeless community are more susceptible to all health care problems. One of the big contributing factors are the way these homeless live. If these homeless had better access to compressive care like the general population than they wouldn't need the emergency department nearly as much. 
Luckily some American organizations have taken notice of the homeless community's conundrum and are looking for ways to help. In 2002 the United States Interagency Council on Homeless started "working with states and localities to create a ten year plan to end homelessness". Although the (USICH) recorded a 21% drop in chronic homeless, as a society we still have a long way to go in completely ending homelessness. Census has shown that on any given night in 2015 there were on average 564,000 people that are sleeping on the streets(Homelessness and The Public's Health: Legal Response). In Homelessness and the Public's Health: Legal Response they state that "Lack of health insurance and access to basic health services lead the homeless population to frequent emergency rooms and hospital more often than the general public".
Not all homeless people qualify or have access to health insurance. Throughout Barrack Obama's presidency he focused and succeed on getting many Americans who didn't have medical insurance insured. Those plans are the Affordable Care Act also know as Medicaid. That is a big factor on why the homeless population has decreased under his presdiency. Although Medicaid is a federal programs specifically designed for low or no income Americans, the United States government has left it up to each individual state to decided how Medicaid will work in that state. The article goes on to say that "nearly 20 states (including big population states like Florida and Texas) have refused to expand their Medicaid programs to date leaving approximately… tens of thousands of homeless medically uninsured"(Homelessness and the Public Health: Legal Response). If these uninsured homeless Americans had access to health insurance then they wouldn't have to frequent emergency department for chronic issues.
As it stands now when a homeless individual comes into the emergency department they may or may not see a social worker. Emergency rooms aren't designed to fix issues other than acute issue. If a homeless comes into the emergency room with a no emergent issue than the emergency room makes sure the patient is cured of all life threatening issues then discharged. Although there are social worker in hospitals more often than not the patients discharged before the social worker can look at the homeless case file.
In 2012  TheUnited Kingdom's Queen's Nursing Institute "a charity dedicated to improving nursing care" created an "initiative Opening Doors. The group sought to improve care of people who were homeless. They identified that the rate of homeless in their community had increased 23% in 2 years. They decided to start a "two year project… (that) draws on the know how and experience of more than 600 nurses and other healthcare professionals to improve the heath of homeless people and families"(Health Care For the Homeless People: The Role of Emergency Nurses). The project conducted a 6 month study to better understand how to help these people. The study took a randomly selected group of homeless and found that 4 out of 10 of those randomly selected had been to the emergency department within the last 6 months. One third of that group stated they had a lack of support to correct their current living and health issues. 56% of the group have long term health needs.(Health Care For Homeless People: The Role of Emergency Nurses)The project aimed to provided long term solutions for homeless. The project was designed to flag a homeless person that came into the emergency department. This flag would then activated a team of emergency nurses, social & volunteer workers to provided housing, and long term medical care once the patient was ready for discharge. Helen Mathie a policy maker for the Homeless Link states that "Supporting a homeless persons to regain his or her heath is as important as providing a roof and employment". Along with the support in the hospital the Queen's Nursing Institute also organized a  free workshop twice yearly for healthcare providers, social workers, and volunteer staff to brainstorm a more cohesive plan of attack to help these homeless long term.
A very similar project conducted at St. Mungo's a homeless hostel in London "helped reduce Emergency Department attendance among hostel residents by 52% and hospital admission by 77%." (Health Care for the Homeless People: The Role Of Emergency Departments). Helping the homeless with a united system designed specially for the homeless community has positively impacted the United Kingdoms health system.
The homeless population usage of emergency services directly effect American society. After all these individual are part of our society. Their inability to obtain the right services to treat their illness and injuries directly effect emergency services for all Americans. Although we are heading in the right direction towards ending homelessness there could be a wrench thrown in the mix. President Trump has recently threaten to do away with Medicaid. If that happens there will be a substantial increase in the currently decreasing homeless population.  If the data from London teaches us anything it's that a decreases in homelessness equals a decrease in hospital admissions. If American emergency rooms had a system in place like in the United Kingdom then more homeless would be helped long term reducing usage of systems that aren't designed for these individuals. This would long term free up emergency services for the general population. Helping the homeless would be beneficial for everybody.