Ethos
Ethos is about values. In rhetoric we connect ethos to character, credibility, and trustworthiness. At their core, these concepts have to do with values. We tend to believe and trust those individuals who exemplify the values we cherish, who live the sort of life that we would want to live. Ethos Handout from University of Maryland
Ethos is inferred, NOT possessed. Five strategies for persuading through character.
Personal info
Sources
Identification with Audience
Point of View
Balanced Presentation
Presidential Hats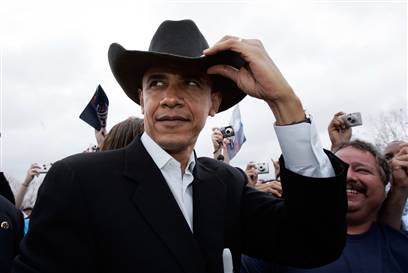 "I Have a Dream" Speech
Martin Luther King
Jr. gave one of the best speeches in history. How does he develop his ethos? How does he use appeals to emotion and logic to get us to see his perspective. How does he persuade us to see the truth he knows?
Write down some examples of ethos, logos, and pathos from the speech.
Understanding Audience
Audience is quite possibly the most important thing to consider when writing an argument. You need to appeal to them, understand their problems, values, and beliefs, in order to convince them of your point of view.
Who your audience is should influence how you present your argument.
Who your audience is should influence how you present yourself.
Who is your audience?
Determine what is important to your audience. What do they really care about? What do they value?
Are your reasons in line with those values?
Argumentative Essay
Arguing a Solution
Position. Take a clear position on an arguable topic.
Reasons. Develop main reasons, keeping audience in mind.
Evidence. Support all reasons with strong research.
Opposition. Acknowledge the opposing argument and take it out.
Sample Essays
To Clear the Ocean, We Target the Rivers
Clicking Originality Away: Social Media's Effect On Young Female's Self Esteem
Papers Please! The Illegal Immigration Problem
Homework
Decide on problem to solve.
Begin researching.